How to be your sourcing runner in China?
Enjoy our feature service:
#1 PRODUCT SOURCING (FREE)
#4 Pre-Shipment Inspection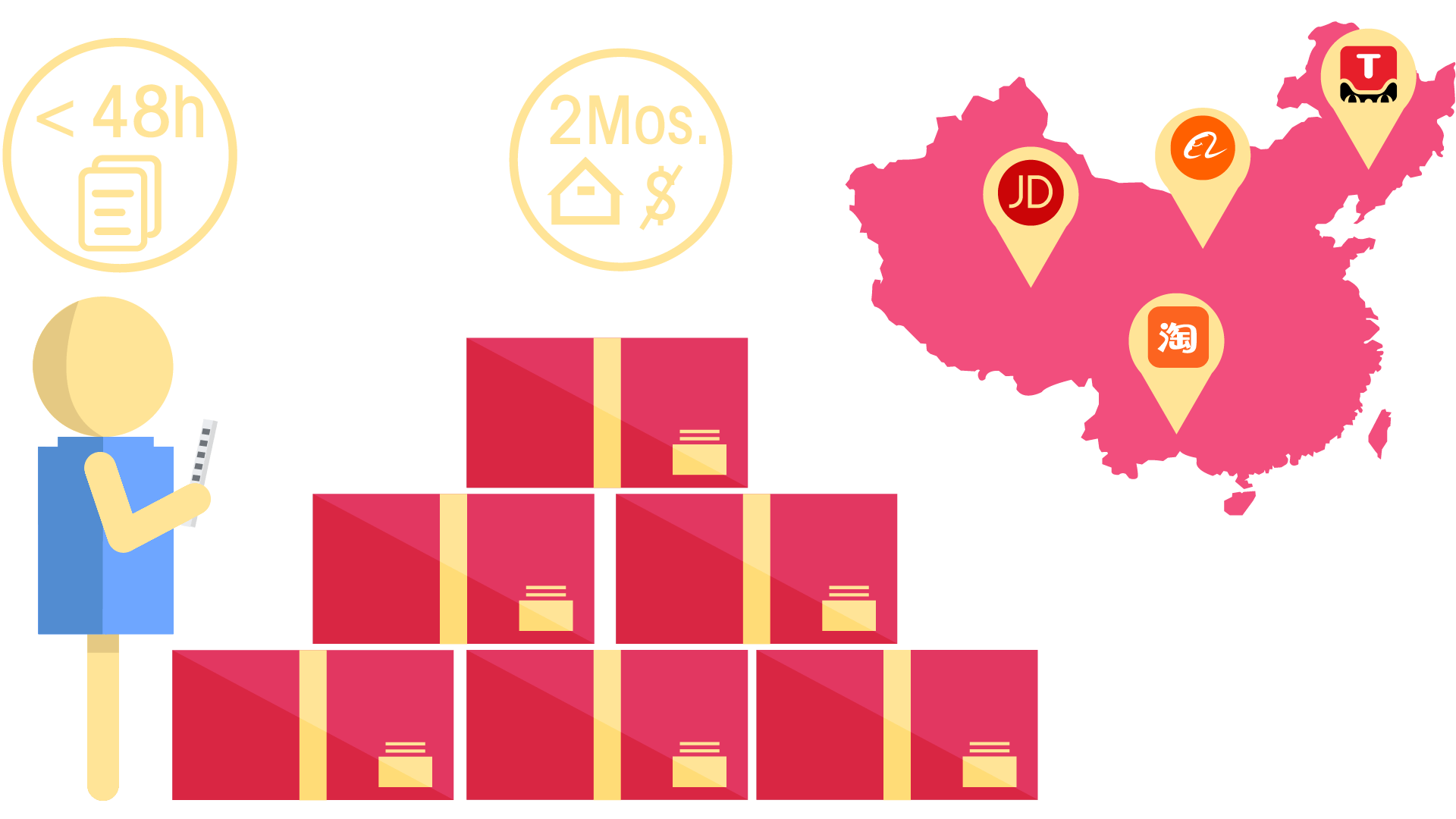 Help you get the best suppliers
Enjoy our simple and free sourcing service:
include suitable suppliers and price comparison table
Sourcing from China can be a risky business. Finding a reliable supplier is difficult, You can't fully trust the information online, it is important to know the reality of the supplier. We have visited many suppliers, have a more comprehensive understanding of their information, and maintain a good relationship. For big orders, we will do factory audit firstly.
Transparent supplier information
According to the information you provided us, your personal agent will keep recommending quality suppliers. We know the supplier verification and evaluation is very important, RunSourcing also will provide you.
Purchasing from multiple platforms is OK
Your products categories and quantities will not be limited, we can purchase separately from different platforms you like or our cooperated suppliers.
2 months free warehouse
RunSourcing can keep all your products in our warehouse. Then combining packages and shipping to your address together.
Yes, you don't need to pay anything for sourcing service, these are free!
Please fill in the inquiry form below, Tell us what products you want to import from China. We will get back to you, by email phone or social app shortly. If need other help, please email to [email protected].
No.98 Liyatang Industrial District, Lin Village Tangxia Town, Dongguan City, Guangdong Province.
+86 02759765302