We have already talked about top6 commonly used payment methods among foreign trade business and the tips in the last article. Before we start my topic, I want to ask, have you ever cheated by Chinese suppliers because of there bad quality goods? Have you ever shamed negotiate for better payment method because of your minimum quantity of purchase order with China market? Have you ever…… Maybe you have occurred to so many problems during your foreign business with Chinese suppliers, today we will share our experience about the most important part during your foreign trade business: How to negotiate better payment terms when importing from Chinese suppliers.
Important guiding principles of Supplier Payment Terms 
Maximize your cash flow

Minimize the risk of losing your money

Gain leverage against the supplier if you encounter quality problems
Factors Influencing Leverage in Payment Terms Negotiations
There are various ways you might be able to negotiate for payment of some (or all) of the amount after shipment. When negotiating with suppliers on payment terms, it is extremely important to know how much leverage you have before starting the negotiation. Some of the key factors that dictate your "leverage" are. You should make sure to clear your business about the following factors. 
Higher Order Value: the higher your order value is, the more leverage you have in terms of getting preferably payment terms. 
Good Purchase History: if you have a good "purchase history" with a supplier, you are normally in a good business position to re-negotiate payment terms relative to what you may have been offered the first time around.
Scale/Brand/Credit Rating of your company: think Apple or Disney. The risk of the buyer's company defaulting is much lower. And the seller wants to boast about that prestigious customer in order to get more business.
Supplier scale: Large suppliers, monopolies (small & large) & state-owned companies tend to be a lot less flexible about payment terms. 
Local presence or office  in China: Having a local presence in China often helps get better payment terms, 
Supplier's Operating conditions: Factories that do not have enough business at a given time, tend to be more flexible on payment terms
Supplier's risk Appetite:Suppliers looking to aggressively grow their businesses will often give preferable terms in order to attract more business.
You arrange to finance of your suppliers — as the buyer, if you have relatively strong financial guarantees and you purchase more than 1 million USD a year, you can work with a company (or a bank department) specializing in trade assurance solutions. Your supplier gets the cash when they need it, and your account is debited much later.
Here I would like to highly introduce our team Runsourcing for you, Your runner in China Give the complex time-consuming and energy-consuming sourcing things to runsoucing. You just need to focus your eyes on your marketing, and Runsourcing could be your EMPLOYED RUNNER in China. Only $25, you can hire a reliable 1V1 sourcing agent team!  Your personal agent could help with the entire buying process. Inspecting the samples strictly,  re-packaging products in one box and arranging the shipment. RunSourcing.com will always optimize supply chain and logistics, on your behalf. By the way, they could also pay the order for you by their account to your Chinese supplier.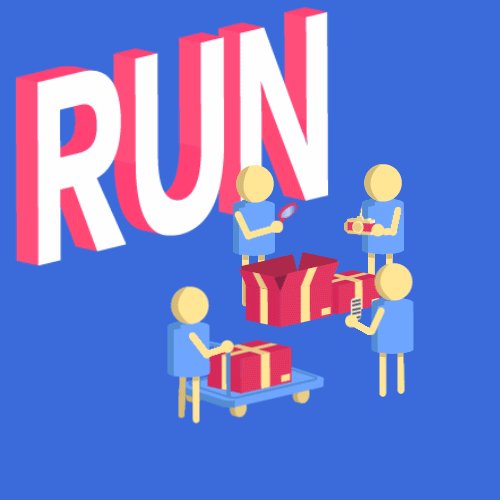 Tips for Negotiating the Best Deal and the most suitable Payment method With Your Chinese Suppliers
I think there's no best payment method, you should only choose your suitable payment method. But if you want to choose "PAYPAL" but your supplier only accept payment "Western Union", what can we do. If you want to get the best deal and your Ideal payment method,here are some tips that can give you the upper hand.
1. Act Yourself as the man Who Will could Give Them a Lot of Business
Chinese Suppliers are just like any other business owner: They want to sell as many products as they can and they appreciate the customers who will help them reach that goal. When negotiating with suppliers, make sure they know you are someone who will give them repeat business, over the long term. If you have a track record of past purchases, let them know how much business they can expect from you based on those purchases. And if you're just starting out, provide them with a sales projections plan that is based on logic and research. So that you could negotiate for your ideal payment method.
2. Talk with Multiple Suppliers at the same time
In order to encourage competitive pricing, talk to at least three suppliers and let each of them know that you are getting other quotes. Explain to them that you will go with the supplier that offers you the most competitive bid. Don't forget to take quality into consideration when considering the bids.
3. Offer Larger Deposits for a Bigger Discount
Suppliers are concerned about their accounts receivable just like any other business owner, so another way to secure bigger discounts is to offer large deposits on your orders. If the supplier knows they will receive 50 to 60 percent from you up front, you will increase your bargaining power, and they may be more likely to deal on the prices.
4. Don't Accept the First Quotation List
The rules are the same when dealing with a supplier as they are in any business negotiation, and the most basic rule is to never accept the other party's first offer. Instead, you can issue a counter offer or ask them to get back to you at a better price. You can justify this with the amount of business you're offering to give them, the fact that you want a long-term partnership with them, or because the price includes services or features you don't intend to use.
5. Negotiate for some other favorable conditions
If the supplier won't budge on price, you can still negotiate for other things that will help lower your expenses. For example, you can negotiate to reduce the amount of your down payment, for a discount when you purchase in bulk, for faster shipping without additional expense to you, or for improvements to the warranty, such as its length or comprehensiveness. In addition, if you request and are granted longer terms, you will improve your cash flow. You can also ask for additional discounts when you pay your invoices early.
6. Try to Transferring all Your Business to One Supplier
Suppliers love business owners who order a lot of product from them, and oftentimes those people get deeper discounts and other perks from the suppliers. If you've been giving your business to multiple suppliers, consider transferring all of it to one. But before you make the transition, call the supplier and talk to them about increased discounts in exchange for all of your business. Like Runsroucing, your reliable Chinese runner.
7. Be Someone Suppliers Want to Do Business With
It doesn't matter how much business you give your suppliers, if you're a problem customer, you may not get the best deal because it's too much work to do business with you. It's important to maintain good supplier relationships by remembering that while they need you as a customer, you need them, too. Be sure to pay your bills on time, maintain open communications, and treat the relationship as a partnership, where both of you get what you need.
Negotiating with suppliers doesn't have to be difficult, but it does pay to have a plan before you approach them. Follow the seven tips above to increase your odds of walking away from the winner.
Guanxi – Building relationships to build the business
Here is an example of a common payment terms scenario starting from the initial phase of ordering samples, to placing a trial order, to repeat order, to building guanxi with the supplier to get more favorable payment terms.
Sample order: 1pc at $75.  100% payment in advance.

Trial order of 500pcs $2,500.  50% advance payment and 50% paid after inspection before shipment.

Volume orders: 1,000pcs at $4,500: 30% advance payment and 70% paid after inspection before shipment. Note price was negotiated down as well.

Over time as "Guan Xi" grows orders of 3,000 to 5,000pcs placed every 60-90 days: 100% due upon a copy of B/L. This means that the buyer did not pay for the order until AFTER it was shipped.
If you're not good at Chinese Guanxi building, or if you want to have your 1VS1reliable Chinese agent, if you're an Amazon private labeler, you are an unknown to them as they are an unknown to you, that's really too hard for you to get a better payment terms or best deal when importing from China. If you could give a chance to Runsourcing, I think you could really improve your selling and 
Conclusion
Through our article, we hope to help you negotiate better payment terms with Chinese suppliers. If you have any unclear points, please email us and we will reply as soon as possible. [email protected]
You can also hire a Chinese agent to help you negotiate prices and follow up on orders. Runsourcing is a professional Chinese sourcing agency. www.runsourcing.com 
We provide one-stop service, sourcing products & supplier, samples confirming, purchasing management, quality inspection and arrange shipment. we represent you in China.
Related article
When To Hire A Chinese Sourcing Agent?
Using TT payment: What you must know to reduce risk?